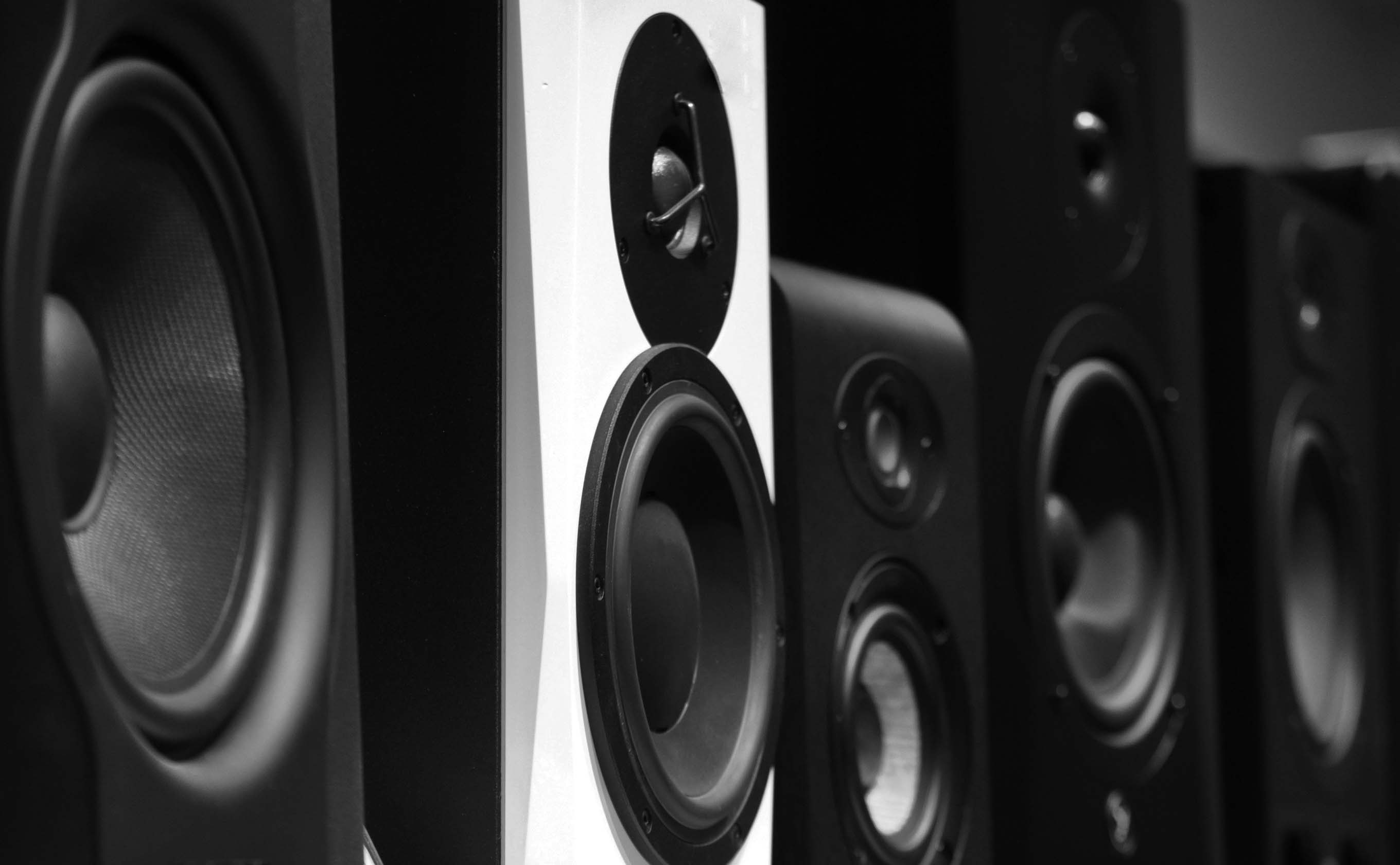 Enhancing your TV audio: tips and tricks for better sound quality
Due to the increasingly compact designs, modern flatscreens only offer little space for speakers. The audio industry is coping this with the development of new speaker technologies that offer good sound quality even in small formats. Front-facing front speakers, such as those installed in our Thomson QLED devices, further improve the audiovisual experience.
However, rich sound always benefits from a sufficiently large sound box. External speakers are an excellent solution to this problem. Even if your TV has good audio reproduction, you can significantly improve the sound quality further with a soundbar, subwoofer or even headphones.
In this article, we'll introduce you to various solutions that you can use to improve the sound of your TV. We'll give you tips on choosing the right soundbar, the benefits of subwoofers and sound towers, the possibilities of home theater kits and the use of headphones.
Soundbars are a convenient and uncomplicated way to improve the sound experience of your TV. They impress with their small footprint and contact design. And by supporting virtual surround sound through audio features like DTS Digital Surround, Dolby Prologic II or Dolby Digital, they create a room-filling sound experience without the need to install additional speakers.
Soundbars come in different price ranges, with entry-level models available for less than a hundred euros. Top-end models are significantly more powerful, though even the lower-priced models can significantly improve sound performance.
If you don't have your TV mounted on the wall, make sure that the height of the soundbar matches the screen stand so that the lower part of the picture isn't blocked. Curved soundbars are also available for curved screens to match the shape of the TV.
Soundbars are available in a variety of colors. Although bright white models may appear visually appealing, we recommend choosing muted colors that blend in with the décor rather than drawing stares.
Some soundbars are equipped with a subwoofer, which provides an impressive sound experience, especially when it comes to bass. A subwoofer is an essential component for a balanced sound experience as it boosts the low end of the sound.
Sound towers, on the other hand, offer vertical and amplified sound quality, but with limited stereo effects. The tall floor-standing speakers have an integrated amplifier unit. Sound towers are a good choice for those who want to create a surround sound-like experience without investing in a full home theater system.
If you prefer a more comprehensive sound system, consider to invest in a 5.1 home cinema kits. These combine a subwoofer with five speakers. They are more expensive than soundbars, but offer a larger soundstage around the TV screen.
Headphones are another option for an immersive sound experience. Look for high-performance headphones that are comfortable to wear, and consider wireless options that connect via Bluetooth.
To improve the sound of your TV, you can also use your existing devices like computer speakers. An old stereo system that can be connected to the audio outputs of TV screens, decoders, or set-top boxes is also quite capable of improving your TV's sound quality
A desirable feature on all devices is Bluetooth connectivity, which allows wireless connection with smartphones, tablets or computers for streaming music.